Seattle Private Investigator
---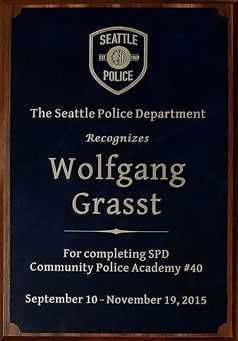 Why Choose Washington State Investigators?
We can solve cases quickly and efficiently, and that sets us apart from the competition.
Experience and knowledge
Technology and resources
Access to the most advanced databases
Connected to a network of unique sources
Recent News
View All News
Surveillance is an intrinsic part of a private investigators craft. Also known as spying, surveillance is a way of gathering and collating information, and...

more

A hand-picked list of must-watch cybersecurity videos to help you learn the fundamentals of encryption, how hackers penetrate systems, and strong cyber-defense tactics for...

more
About Washington State Investigators
Washington State Investigators is a private investigation firm located in Seattle, Washington and dedicated to supporting individuals and businesses with an affordable means to the information and investigation services they require. Everyday, advances in technology change how we communicate, socialize, travel and work. Investigation services and techniques are more dependent on technology now than ever before. By integrating skill sets in photography, information technology and private investigation, we provide our clients specialized services resulting in high quality investigative solutions.
Washington State Investigators is dedicated to assisting all clients in a professional manner. We understand the client puts a level of confidence and trust in our company which we take very seriously. Our character as a professional investigation services firm is very important to us. We know when preparation and opportunity meet, you get results. A fundamental principle at Washington State Investigators.
Having our primary office located in downtown Seattle, Washington puts us in the central urban hub for the greater Puget Sound area and Washington State. Head-quartered in downtown Seattle allows us to be centrally located to all our clients, providing quick access to legal services and courts, investigation resources, and ease of access to outlying cities and counties. Washington State Investigators understands which resources to use to solve problems and answer questions, reducing time and effort, and saving our clients money. Washington State Investigators hopes you enjoy the website and invites you to use our confidential contact form or call us directly to speak with an investigator.
---
Washington State Investigators understands when opportunity and preparation meet, you get results!
Call Washington State Investigators and get the results you want today.