Contact Washington State Investigators Today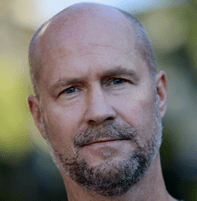 Welcome
Private investigation can be crucial to attorneys by establishing the facts surrounding a legal case. Investigators give testimony in court and provide a cost effective means of substantiating your case and increasing your odds of winning. This strategy is effective for criminal cases, civil suits, divorce proceedings and custodial cases.
Consulting with a professional private investigator can help you to leverage your position by finding creative and effective ways to come out ahead of your adversary. When you need to gain leverage during the course of negotiations, finding some helpful information about a witness or gathering important facts and information related to your lawsuit, we are here to help.
As an attorney, you have very specific needs and our job as your private investigator is to make sure you have all the facts and information when you need it. When it comes to your bottom line; a private investigator can save you time and money. We understand when you refer a client to us, you are extending your own credibility to us. We take the responsibility of representing you very seriously and always handle your client's case professionally, ethically and tenaciously.
Services typically include locating and interviewing witnesses, finding hidden assets, reconstructing accidents and assisting in a criminal defense. Private investigators help locate missing and exploited children, monitor child custody visitations, gather divorce evidence and are trained in the subtle art of surveillance. They can dig up background information on individuals or companies, investigate personal injury fraud or workers comp fraud, and conduct due diligence investigations. The key to negotiations or preparing for trial is having the right information.
Many of the internet databases open to the public contain dated or non-current information. In this business old information is tantamount to no information. Private investigators have access to a variety of restricted proprietary databases containing the very latest intelligence.
Tips for a positive and productive experience
Private investigators can be an unlimited source of information and an incredible asset to your law firm. Here are a few tips that ensure that your experience with a private investigator is both positive and productive.
The Initial Consultation. The initial consultation should be at your office, at a time of your convenience and it should be free. During this meeting a private investigator should be primarily listening to you and finding out what your needs are. This will also give you an opportunity to size up your private investigator and make the determination if they are equally up to the task.
Cost and expenses. Like attorneys, most private investigators charge an hourly rate anywhere from $70.00 per hour to $100.00 per hour or more, plus expenses. Some private investigators charge a flat rate for investigations, however even that rate is based upon an hourly charge. The more specialized the investigation, the higher the rate. If the rate is significantly lower, it may be too good to be true. You may be dealing with an unlicensed investigator and opening yourself up to legal issues down the road. The cost of the investigation will revolve around how much time is needed for it to be completed. Paying a private investigator $2,000.00 to $4,000.00 for services that save your client money, mitigate risk or keep them from serving time in prison is worth the cost.
Retainers. Depending on the cost of the investigation many private investigators will ask for a retainer up front. This can also be the case if it is your first time working with a specific private investigator. The retainer, also known as an "evergreen retainer" may be equal to the expected cost of the investigation. Make sure your private investigator's contract stipulates that they will not exceed the retainer without your authority. Additionally, since private investigators set aside specific hours to conduct surveillance and investigative work (thereby turning away other potential clients) the retainers are often non-refundable.
Communication. Members at a private investigator conference announced that the #1 complaint clients had regarding private investigators was their lack of communicating with the client in a timely manner. After assigning an investigation, give the private investigator at least a couple of days to get started and get back with you. A good private investigator will keep in contact every 48 to 72 hours until the investigation is completed.
Information a private investigator can't provide. Private investigators may not legally wire tap, obtain cell phone toll records through use of a pretext, obtain financial records without a court order, pull credit reports without a signed authorization or hack into someone's email or social media account such as Facebook. So beware, there are investigators willing to do all of these illegal activities for a fee. If it comes out in discovery it's going to bite you.
What kind of report should you expect? You should expect a detailed, well-written finalized report specifying the facts of the investigation. It should contain proper names, addresses, and date/times. If surveillance was an aspect of the investigation then you should also receive a DVD of the surveillance. Some companies also embed photographs within the report. The video provided by your investigator must have a time and date stamp of the subject's activities, otherwise it is worthless. A good final report will contain a narrative of the investigation, video prints, photographs, DVDs, criminal or civil records, social media pictures and more depending on the type of investigation.
Summary
When you hire Washington State Investigators, you're making the right choice. We have the experience and knowledge, technology and resources to plan and execute an investigation to meet your specific situation. Hiring Washington State Investigators means hiring a partner who works with you in tandem. We communicate on a regular basis, providing you with new information and status updates about your case. As our client, you can feel confident you're in good hands! Our mission is to provide our clients with a great customer experience, specialized services and solutions that deliver results.
---
Washington State Investigators understands
when opportunity and preparation meet you get results!
We invite you to call Washington State Investigators and get the results you want today.