Contact Washington State Investigators Today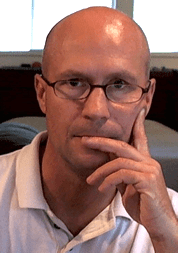 Welcome
If you are thinking of using the services of a private investigator, you may be wondering what retainer fees are associated with hiring a private investigator. In the state of Washington, private investigator fees vary by location and type of services. For private investigators with extensive experience and training, expect to pay higher fees.
Let's start by introducing you to the difference between a retainer fee and flat rate fees:
A retainer fee is a prepaid monetary value deposited with the investigation agency providing services to a client under contract. The contract may include information regarding the retainer fee and terms, typically called a retainer fee agreement. Retainers are either refundable or non-refundable deposits.
Washington State Investigators requires a retainer fee or deposit to be applied against requested investigative services and expenses. Retainer fee deposits are dependent on the specific investigation service provided. For example, data research may require a retainer deposit of $500-$1500 while infidelity, child custody and workers compensation cases may require a retainer fee deposit between $2,000-$5,000. Criminal defense work typically requires an average retainer fee between $3,500-$10,000. Complicated or lengthy time consuming investigations can average between $7,500-10,000 and up. The following factors help us to determine the deposit amount:
Type of investigation
Background research, i.e. court documents, transcripts, police reports, civil and criminal history
Witness Interviews
Skip Trace (Locating witnesses)
Estimated hours for surveillance
Urgency
Location
Travel involved
Airline and hotel costs
Estimated mileage
Flat rate fees typically have preset monetary values for services such as background checks, asset searches, bug sweeps, employment verification, hidden asset and criminal records search, research and photo or video documentation. The price range for these services may be as low as $275 up to $2500-5000.00 depending on depth of service requested by the client.
Hourly rates vary based on where a private investigator is located, the difficulty of the investigation, and whether the private investigator will need the assistance of another private investigator. Having our primary office located in downtown Seattle, Washington, puts us in the central urban hub for the greater Puget Sound area and Washington State. The hourly rate for private investigators can vary between $65-$200 per hour, but averages fall between $70-$125 per hour. Keep in mind that there may be additional fees attached to the hourly rate. A common addition is mileage and the average cost is $0.75 per mile. If the investigation requires additional hours, we contact our clients for authorization. The client can make the additional retainer payment as needed to continue with the investigation.
The hourly rate may increase significantly if another private investigator's services are needed in order to complete your case. For example, if your private investigator needs the assistance of another investigator when conducting surveillance or tracking a vehicle. We require our clients authorization prior to enlisting another investigators services as part of our client awareness communication policy and as stated in our retainer fee agreement.
Specific results or favorable outcomes cannot be guaranteed as we cannot make a person do something at the exact moment we are watching them. Nor can we make a person have a criminal history he or she does not have. We are committed to conducting an ethical, honest and prudent investigation and will use our expertise to provide you with the best services possible. We know when preparation and opportunity meet-you get results.
When you hire Washington State Investigators, you're making the right choice. We have the experience and knowledge, technology and resources to plan and execute an investigation to meet your specific situation. Hiring Washington State Investigators means hiring a partner who works with you in tandem. We communicate on a regular basis, providing you with new information and status updates about your case. As our client, you can feel confident you're in good hands! Our mission is to provide our clients with a great customer experience, specialized services and solutions that deliver results.
---
Washington State Investigators understands
when opportunity and preparation meet you get results!
We invite you to call Washington State Investigators and get the results you want today.